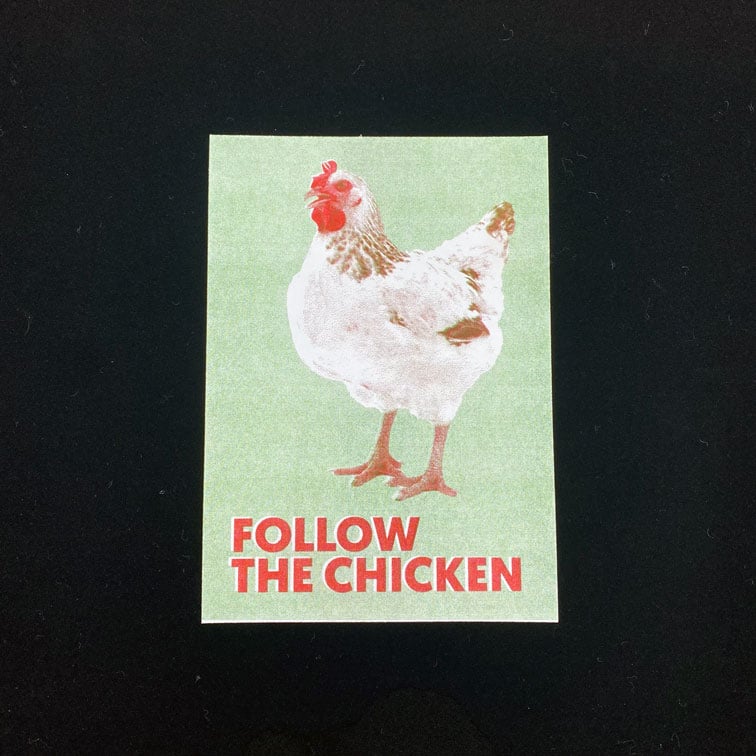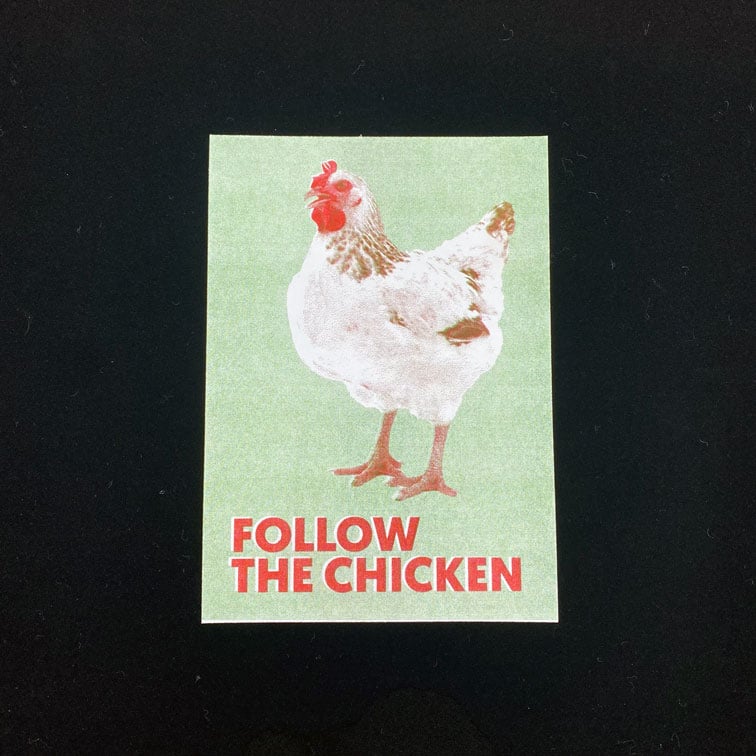 Follow The Chicken
$25.00
"Sir, I had a vision back when I was a child that nobody else in this world could recognize but myself... I follow the chicken."
I have no intention of clarifying the meaning or intent behind this print any further. You've got Google, figure it out.
Limited edition art print.
Two color Riso print on light cardstock from the French Paper Company.